We would like to introduce to you Rosie "Kan Du''s Blu Bi You" .
Rosie is a typey girl, that is just coming into herself. Rosie is 15 1/8" at 11 months.
Watch for Rosie in the show ring as she matures.

Rosie 2 weeks old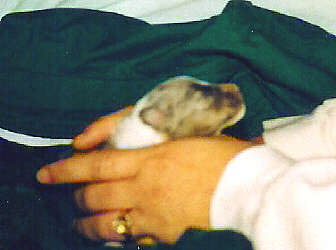 Blue merle (Bi factored) female
Rosie 8 weeks old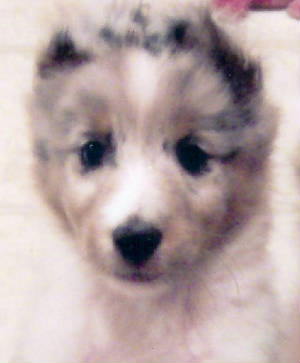 Look at those ears, what a difference.
Rosie 8 months 3 weeks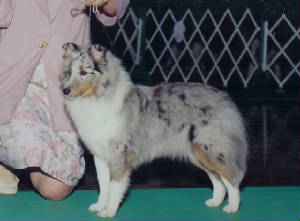 Still looking a bit leggy but coming together beautifully!
Rear profile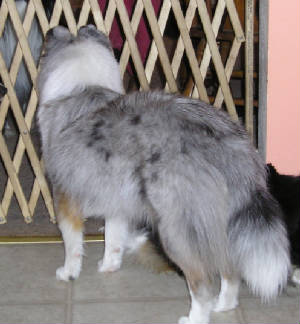 11 months
Two J's Hesa Flashy Zipper
CH HERDAWAY'S ZIPS BI PROMISE
Rockliff Abbies's Promise CD
CH TWO J'S SMOKE SIGNALS
Voyager's Echo of an Era
CH TWO J'S ECHO AT GRACELAN
Gracelan's Magical Moody Blue
Tarran's Two J's Sterling
CH KARELANE ROYAL FLUSH O'KISMET ROM ROMC
CH CENTURY FARMS STACKED DECK
Woodhue Montessa CD
Century Farms Bi Way O'Tarran
CH GLENWOOD PUTTIN ON THE RITZ ROM
Jo-Lyn's Bi Black Satin
Jo-Lyn's Diamond In The Rough
Kan Du's Blue Bi You (Rosie )
CH AUTUMN OAK SOMEDAY SOON ROM
Karmuns Artistry O'Peacewynde
CH KARMUN'S CELEBRATION
Karmun's Tough Act To Follow
CAN CH MONTAGE MONOPOLY
Karmun's Canosa Cheyenne
Hiltree Will'O The Wind
Gracelan's KanDu Lil' Good Bi
Dear Silver Sage
Hideaway's Trying My Patience
Hideaway's Blue Star Sapphire
Gracelan's KT Scarlet O'Hara
AM/CAN CH BACCARA SILVER SHADOW
Gracelan's Magical Moody Blue
Sonata Memories of Gracelan

Tarran's Two J's Sterling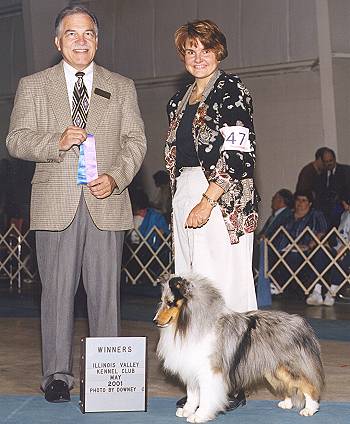 Ofa:Exc., CERF:Normal, vWD:Clear, Thyroid:Normal